JCM arranged for the beautiful artwork to be installed on a digital signage system, which is used throughout the hotel. The new display includes HD visuals that can target specific events and activities in real-time. Experts say using smart displays like this will help casinos create more engaging experiences with their guests!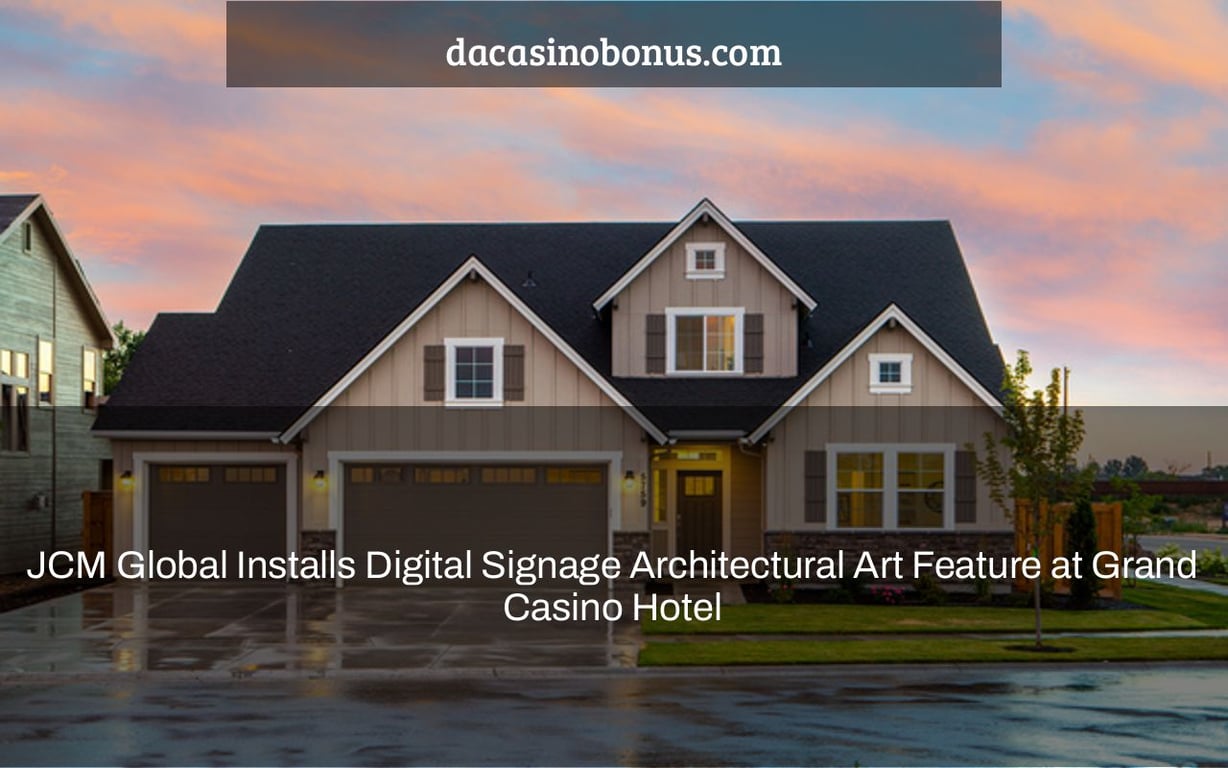 LAS VEGAS (April 26, 2022) – A plain curved wall has become a spectacular architectural art feature with a new digital signage installation from JCM Global® (JCM) at Grand Casino Hotel & Resort.
Above the Grand Café, JCM erected its AirSlim Digital Signage Solution. The innovative digital signage installation, which is 40 feet wide and 10 feet tall at its tallest point, is made up of a series of super slender panels spaced only two inches apart, enabling the display to flawlessly follow the wall's natural curve.
The display blends in with an existing digital signage display, and the recently finished JCM project was meticulously planned and built to provide an eye-catching visual destination loaded with unique content and marketing messages about the casino and hotel's facilities and activities.
The show is the region's first of its type, and it's JCM's third DSS installation at Grand Casino in as many years. JCM built a 40-foot-long, 20-foot-high double-sided outdoor display and 30 DSS CUBES over a 120-foot-long corridor linking the resort's hotel and casino late last year.
"We were able to create seamless digital showpieces for our facility by working with the installation crew at JCM in conjunction with the creative expertise at Render Impact in developing aesthetically striking material for the new displays," stated Grand Casino Marketing Director Chad Mathews. "It completely transforms the appearance, feel, and environment of our casino, bringing it to a whole new level aesthetically." We are pleased with the outcomes."
"It has been exciting and inspirational to collaborate with the Grand Casino team," JCM SVP of Sales, Marketing & Operations Dave Kubajak said. "Hearing the team express their vision, and then working side-by-side to bring that vision to life across the property, both indoors and outdoors, has been a thrill for all of us at JCM.
Render Impact's creative team contributed to the project by creating a range of entertaining material, such as pyrotechnics, abstract fluid art, lava lamp motions, and more. The innovative material adds to the architectural art feature's artistic value.
Get inspired by JCM's digital signage gallery by clicking here.