The Responsible Gambling Council of Ontario is launching a campaign to bring awareness to the harms of gambling. With an influx of recent casinos opening across Canada, it's important for people to know about more risks associated with playing games such as online slots and lottery tickets. The council will be pushing for regulation in order to protect players from harm.
The "casino exclusion list" is a campaign that was launched by the Responsible Gambling Council to raise awareness of responsible gambling. The campaign will be focusing on educating people about the risks of gambling and how using an online casino can lead to addiction.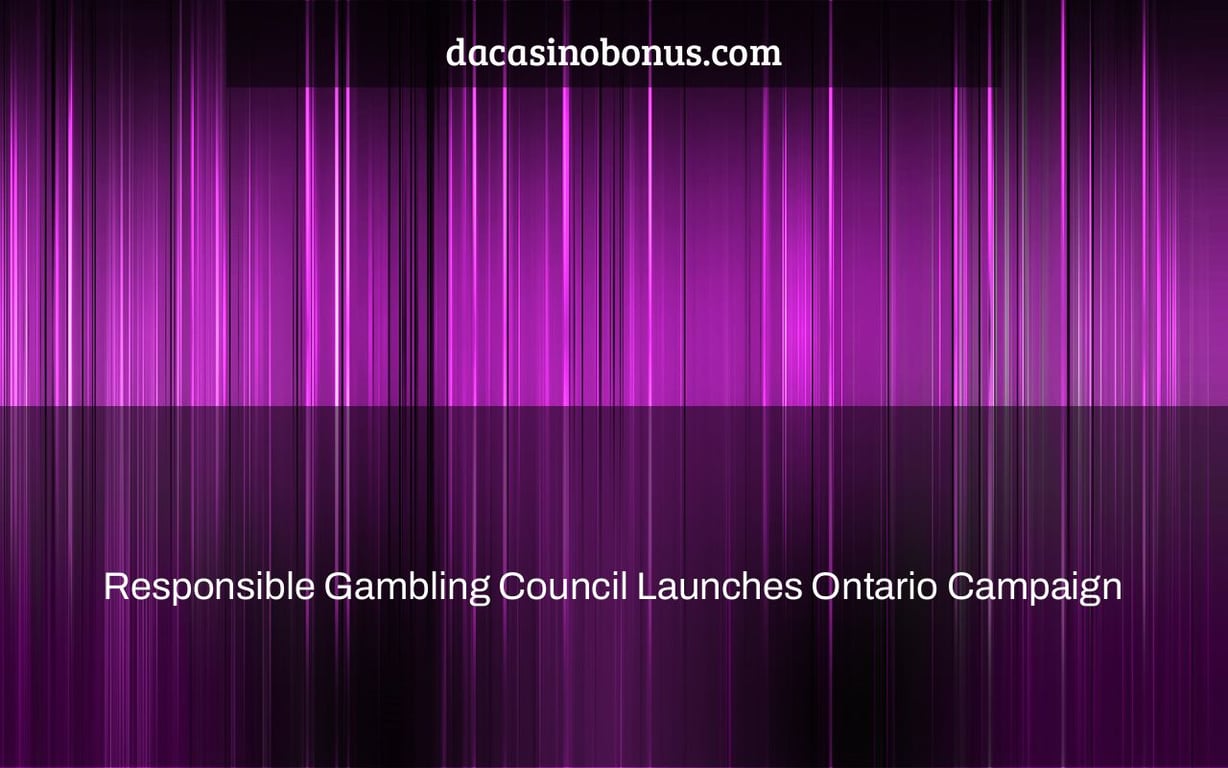 The Responsible Gambling Council began its newest public awareness campaign last month, with the goal of teaching people how to gamble responsibly. "Mindfulness Before Gaming" is the name of the new program, which will educate Ontario gamblers the value of having a strategy before committing to gambling.
This ad is timely, given the nation is seeing a surge in online gambling after the passing of Bill C-218, which legalized single-game betting, as well as Ontario's anticipated open iGaming market in the coming months. The province recently shut down all of its land-based casino businesses, leaving enthusiasts with little choice except to gamble online.
Demographic Targeting
The campaign "Mindfulness Before Gambling" will target Ontario people aged 35 to 55. It began in December 2021 and will run through the middle of February this year. Video advertisements on YouTube, Facebook, Instagram, and theScore app, as well as audio ads on Spotify, are used to spread the message. It also has a website, PlanBeforeYouPlay.ca, where you can learn more about it.
According to a survey of 5,000 Canadian gamblers, just half of those polled would quit gambling if they were intoxicated in any way. Gamblers aged 18 to 24 are substantially more prone to believe in erroneous gambling beliefs such as waiting for random outcomes to occur if they haven't in a while, wagering to compensate losses, and believing in particular pattern play for improved odds of winning, according to the study.
The council's campaign has three 15-second video advertisements that include symbols from mindfulness applications. The films have a calming narration, as well as soothing music and graphics, and they address many elements of gambling-related difficulties. It describes gambling when under the influence of drink or drugs, the allure of a huge game, and the fortunate sensation on special occasions.
Each video has a narration that humorously discusses the consequences of such ideas and acts. It also advises individuals about the hazards of drinking or using drugs before engaging in gambling activities, since this might impair one's judgment. The movie also cautions viewers about the dangers of feeling fortunate when gambling, explaining that all sensations are genuine except for luck.
Projects in the Past
The Responsible Gambling Council's previous efforts include a collaboration with the All-In Diversity Project. Their unifying purpose was to increase awareness of diversity and inclusion in the gaming industry. The goal of the All-In Diversity Project was to educate gaming companies and provide them not only with functional tools for workforce diversity, but also with taking action in the correct direction.
The Field's Digitalization
Credit Canada revealed in November 2021 that amid the shutdown limitations, the number of online gamblers in the nation increased. While seeking advise from expert financial consultants, counselors from the organization indicated that more and more people blame internet gambling to some degree or another for their financial misery. This is owing to the fact that internet wagering is more accessible.
Powell, Chris, as a source The Message, January 4, 2022, "Responsible Gambling Council encourages Ontarians to exercise gambling'mindfulness"
Watch This Video-
The "know your limit play within it slogan" is a slogan that the Responsible Gambling Council has been using for years. The campaign launched in Ontario on September 1st, 2018.
Related Tags
ontario gaming commission
elements casinos opening in ontario
know your limit play within it olg
what is self-exclusion gambling
lottery and gaming commission